Klaus Kuehn
Born in Germany, Klaus and his family emigrated to the United States when he was a year old. By the time he was ten, the family had moved to Canada and Klaus was actively pursuing Classical studies in piano.
His musical tastes and style was shaped by the music and passion of Keith Green and other contemporary artists. Klaus encountered God in a significant way at the age of 12. Through the influence of Godly parents, Klaus, his older brother, and two younger twin sisters, were raised in an environment that put God first.
After graduating high school in Canada, Klaus attended Christ For The Nations in Dallas, Texas. It was during that time that worship became the passion of his life.
After graduating CFNI, Klaus married Julie and they presently reside with their three children (Candace, Aaron, and Olivia ) in McKinney, TX.
Airport: Indianapolis International Airport (airport code: IND) - located 12 miles from Indiana Convention Center & hotels
There are several transportation options from the Indianapolis International Airport to the Indiana Convention Center which are listed below:
Transportation Options


Airport Shuttle:

Go Express Travel – Book online, no cash accepted.
Downtown Indy Express - (pick up location: Ground Transportation Zone #7)

Cab Company:
Yellow Cab – (317) 487-7777 or

www.ycindy.com

Average fare from airport to convention center area is $20.00 for one person.
Taxi fare is determined by meter. Yellow Cab charges a $3.00 pickup fee.
The City of Indianapolis sets meter rates, which are $2.00 per mile plus $0.40 per minute waiting time and $0.65 per each additional passenger.

Avis Car Rental:
Visit www.avis.com to book online.

Discounted rates to Aglow attendees.
Group discount code: J944930
Below is the schedule of events for the conference. All sessions & meetings in the Indiana Convention Center unless otherwise noted. For more information, call 1.800.755.2456 ext. 228 or email This email address is being protected from spambots. You need JavaScript enabled to view it.
Tours: Tuesday, Nov. 3, & Wednesday, Nov. 4

Wednesday, November 4

9:00 AM
Global Council
3:00 PM
Global Summit

Thursday, November 5

9:00 AM
Global Summit
7:00 PM
Worship Concert – Klaus Kuehn

Friday, November 6

9:00 AM
Opening Morning General Session – Jane Hansen Hoyt
12:00 PM
Transformation Share Partners Outreach
2:30 PM
The Aglow War Room
4:00 PM
French speaking delegates meeting
7:00 PM
Evening General Session – Harun Ibrahim

GUEST NIGHT




Saturday, November 7

7:00 AM
Men's Breakfast
9:00 AM
Morning General Session – Harun Ibrahim
12:30 PM
US Regional Meetings
1:30 PM
International Regional Meetings
4:00 PM
Generations Meeting
7:00 PM
Evening General Session – Asher Intrater

Sunday, November 8

9:00 AM
Morning General Session – Asher Intrater
1:30 PM
Transformation Share Partner Meeting
Jane Hansen Hoyt
Jane serves as president/CEO of Aglow International, a global network of more than 200,000 women and men from over 170 nations who serve 17 million people a year.

"It's time for us to step into the fullness of who we are. There is an increased mantle on this ministry. It is the time of our arising."
Asher Intrater
Asher Intrater is the founder and apostolic leader of Revive Israel Ministries, and oversees Ahavat Yeshua Congregation in Jerusalem, and Tiferet Yeshua Congregation in Tel Aviv. Asher was one of the founders of Tikkun International with Dan Juster and Eitan Shishkoff, and serves on the board of the Messianic Alliance of Israel. His teaching on the end times, the restoration of Israel, and the power of the Holy Spirit have touched and encouraged many.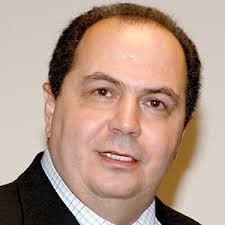 Harun Ibrahim
Harun Ibrahim is the Founder and Director of Keymedia. Harun was born into a Muslim family not far from Jerusalem and came to faith in Jesus Christ as an adult in Finland. He launched Al-Hayat channel and Al-Hayat internet ministries that reaches across the Middle East, North Africa, Asia, and the Pacific Rim, with some 300 million viewer inquiries each year.
Graham Cooke
Graham is an Aglow man and long-time friend of this ministry. Well known for his training programs on the prophetic, spiritual warfare, intimacy with God, leadership and spirituality, Graham is a popular author and conference speaker.

"This is a great, great moment for us. God is breathing destiny on us. I believe that Aglow has passed her tests. We've come through our apprenticeship."
As you know, each year a worthy organization is selected in the host city of Aglow's Global or U.S. National Conference to receive gifts to support their program. Since 1994, Aglow has regularly given between $15,000 and $35,000 to charities annually. Thank you for your continued generosity as we prepare to bless Indianapolis!
About Indiana Right to Life
This year, Indiana Right to Life has been chosen as Aglow's recipient for Gifts to the City. Their programs include a premiere pro-life website for teens (TeensforLife.com), a weekly radio and online broadcast, an extensive social media network, weekly e-mail updates to over 4,000 subscribers, an annual scholarship fund for young leaders, and much more. Indiana Right to Life's mission is to protect the right to life, especially of unborn children, through positive education, compassionate advocacy, and promotion of positive alternative to abortion. Their goal is to provide resources for women and babies in need while tangibly showing their communities that pro-life people care for their children and moms during and after pregnancy.
Donation Requests
Please consider purchasing and bringing one or more of the following items and donating it to Indiana Right to Life at the Gifts to the City table located in the marketplace:
baby clothes
diapers
unscented wipes
diaper bags
toilet paper
paper towels
Thank you for volunteering to serve during the 2015 Aglow Global Conference in Indiana. A volunteer confirmation message is being sent to your email address. You will be contacted within the next 7 to 10 days by a member of our volunteer staff.



Return to volunteer form
Conference home page