Thanks for your interest in registering for our 2017 Conference Webcast. This is sure to be one of the best livestream events we've ever held. Below are some commonly asked questions about the registration process. If you can't find your answers here, contact us at This email address is being protected from spambots. You need JavaScript enabled to view it. and we'll help you out.
How do I view the webcast after I've registered?
Once you've registered, you can view the webcast by clicking here to login to your Aglow Store account. Once logged in, you'll see links to take you to the webcast page.
How do I register for the webcast?
Register for the webcast by visiting https://store.aglow.org/pages/conference-webcast and filling out the form. Note that the fee for viewing the webcast is a one-time fee of $110 USD, not a recurring charge.
What happens after I register?
After you've filled out the form and paid with your credit card, you'll receive an activation email looking like this:
Click on the blue button and you'll be taken to the Aglow Store, where you'll be asked to enter a password to set up your account. Once you've done that, you'll be able to login to the Store. Go to https://store.aglow.org and click on the Login link in the gray bar at the top of the page if you're viewing it from your desktop computer or laptop, or in the menu in the upper left corner if using a phone or tablet.
Once you've logged in to your account, you'll be able to access the webcast page by clicking on the link in your dashboard:
You'll also be able to view your order history in the Aglow Store. Once you've accessed the webcast page, you'll be able to view the livestream and all archived sessions.
What if I don't receive the activation email?
If you've registered for the webcast and paid the fee, but haven't received an activation email, do the following:
Check your Junk Mail or Spam folder. Chances are you'll find it there.
If you still cannot locate the activation email, go to the Aglow Store (https://store.aglow.org), click on the Login link in the gray bar at the top of the page, then click on the Forgot you password? Link. You'll be prompted to type your email (make sure and use the same one you used when registering for the webcast). You should then receive an email with a link to reset your password.
If none of the above works, call us at 425.775.7282 until we leave for conference on September 22 and we'll help you out. After the 22nd, email us at

This email address is being protected from spambots. You need JavaScript enabled to view it.

and we'll do our best to help you.
Will I be able to view the webcast from any computer?
As long as the computer has an internet connection, you should be able to login to your Aglow Store account and view the webcast. Our livestream will adapt to your conditions, so even if your connection is slow you'll be able to view the sessions. The quality may be poor, but you'll be able to watch.
Can I view the webcast with friends or in a group?
Yes! We encourage you to get with friends to view the webcast. It's more fun that way! Unlike in past years, there is no extra charge for a group webcast license. Just make sure you are using a large enough screen or projector to accommodate the size of your group. Sound is also an important consideration. Consider purchasing an external speaker if the group is more than a few people. Generally, laptop or desktop speakers are not adequate.
Can I test my connection before the event?
Yes. If you login to your account on the Aglow Store and access the webcast page (https://store.aglow.org/pages/streaming-video), there will be a test video running up until the live event begins. You may use that to test your connection, sound levels, etc.
How can I get help if I experience difficulties during the webcast?
There will be a Help button on the webcast page. A customer service technician will be available via chat session to answer your questions.
Are there guidelines for optimal viewing of the webcast?
Most of your questions can be answered by visiting our Support Center at this address: https://boxcast.zendesk.com/hc/en-us
General Information (in alphabetical order)
Airport:
Richmond International Airport (airport code: RIC) - located 9.5 miles from Greater Richmond Convention Center
Airport Transportation:
*Aglow does not have an agreement with, nor endorse ment of the below listed businesses to and from airport:
Brochures:
Please send requests with name, phone number, address, and quantity of brochures required to:
Janae Lovern
Aglow Int'l, PO BOX 1749
Edmonds WA 98020

Or email at This email address is being protected from spambots. You need JavaScript enabled to view it.
Currency Exchange:
We suggest that Aglow attendees exchange currency into their arrival airports into the USA as Richmond International Airport
does not have a currency exchange. Attendees can exchange their home country funds into USD at the following Richmond location:
Wells Fargo Bank Downtown Richmond

Phone: (804) 225-5861
Address: Wells Fargo Bank
122 E. Grace Street
Richmond, VA 23219
Requires 2 forms of identification, $7.50 fee, most currencies accepted.
In order to buy back currency, the bank must place and order that takes 3-7 business days to complete the buy back.
If your arrival airport currency exchange is not an option the Wells Fargo Bank Downtown Richmond three blocks from the Greater Richmond Convention Center.
Note: Wells Fargo does not buy back all currencies; buy back rates may differ from purchase rates.
Dining:
There are many economical dining options close by and in the Greater Richmond Convention Center, and also in the hotels.
Gala:
Join us for an evening to remember as we celebrate 50 years of Aglow with fellowship, fun, and dessert!
Thursday, September 28, 2017
7:00 PM – 8:30 PM
Tickets: $10 (to be purchased no later than August 31, 2017).
Suggested Attire:
Your Sunday Best
More information about the 50th Anniversary Gala
Housing/Hotels:
Aglow apologizes for any challenges you may have had reserving your hotel rooms in Richmond. If you have any concerns please do not hesitate to contact us here at Aglow International Headquarters. Housing opened, Wednesday, March 1, 2017.
All reservations must go through the Aglow onPeakhousing bureau. Housing information will be found in the brochures and posted on the web site. Reservations can be made the following way:
Register Online: http://www.aglow.org/events/global-conference-2017/housing-2017
Register by Phone: (Please state that you are with Aglow)
(U.S. Callers): (877) 456.6554
(International): (312) 527.7300
Fax: (312) 329-9513
Register by Mail:
AglowOnPeak
350 North Clark Street
Suite 200
Chicago, IL 60654
Printable Housing Registration Form
More housing/hotel information
2017 Conference Registration:
Registration opens on March1,2017. Registration can be made by mail, phone, or Internet. Internet registration is highly encouraged.
Internet: www.aglow.org/events/global-conference-2017
Mail: Aglow International, Conference Registrar, PO Box 1749, Edmonds, WA 98020
Phone: 800.755.2456 – Nancy (ext. 205) or El Tora (ext. 206) or Diane (ext. 208)
Printable conference registration form
Your registration for conference constitutes your permission for Aglow International to use your picture, in the event your image appears in a video or still picture. Personal recording of general sessions, in either audio or video format is prohibited.
Schedule
View the full conference schedule
Scooters/Wheelchairs:
For more information please contact This email address is being protected from spambots. You need JavaScript enabled to view it..
Signing:
Sign Language for the hearing impaired will be provided at all General Sessions.
Temperature:
The average temperature in Richmond, VA during the month of September is 81 degrees F (27.3 degrees C) for the average high, and 48 degrees F (15.6 degrees C) for the average low.
Time Zone:
Eastern Time Zone (UTC: -5:00)
Tips:
We encourage Aglow constituents to bless those in the service industry in the conference city for all of their hard work in making
Aglow feel welcome. Please visit the Emily Post Tip Guide as a handy reference.
Tours:
Tours offered by Richmond Discoveries. Reservations can be made online through Aglow website. Lunch is not included in the cost but there will be available locations and time set aside to purchase lunch on your own.
More information on conference tours
Translation:
All sessions will be translated into several languages on site and for the webcast. The languages that will be translated this year
will be: French, Spanish, Portuguese, Korean, and Japanese.
Webcasting:
Webcast registration will open this summer. As it is updated, all webcast registration information will be found on the aglow.org Webcasting page.
Web site:
Conference information can be found on the Aglow.org 2017 Global Conference landing page. You will find additional conference information and flyers available for download on our website in the Media Kit.
Last but not least and definitely not out of order:
Pray!
We declare that: God can provide financial resources for those called to attend!
International travelers will have a smooth travel process
Those who are called to volunteer will follow that calling!
Housing and registration will run smoothly!
Weather will be beautiful and not hinder anyone from attending!
Our attendance numbers will be more than we could ask or think!
All staff and volunteers will be in good health and strength!
Aglow will find favor with our vendors and suppliers!
If you have any further questions, please contact: Janae Lovern at 1-800-755-2456, ext.231or 1-425-275-0231.
U.S. Department of Homeland Security Additional Screening Measures
Effective July 19, the U.S. Department of Homeland Security will require additional screening measures for travelers flying on international flights bound for the U.S. These screening measures pertain to any departure point where a passport is required to reenter the U.S.
Travelers flying to the U.S. from an international airport are encouraged to arrive to the airport at least three (3) hours prior to departure to allow time to clear security.
The enhanced security measures include but are not limited to:
Enhancing overall passenger screening;
Conducting heightened screening of personal electronic devices;
Increasing security protocols around aircraft and in passenger areas; and
Deploying advanced technology, expanding canine screening, and establishing additional preclearance locations.
We advise all our travelers to arrive at their international departure airport at least three hours prior to the departure time of their flight. Travelers are also encouraged to proceed promptly to their departure gate where additional screening may occur to avoid delay or missed flight.
Join us for an evening reception as we share memories and celebrate fifty years of Aglow. Connect with old friends, meet new friends, enjoy fun activities, have some dessert and be part of an evening to remember. Note: Dinner will not be served at this event.
When: Thursday, September 28th, 7pm
Where: The Greater Richmond Convention Center -- Aglow General Sessions Area (Exhibit Halls A & B).
What to wear: Dress up or "Sunday Best" attire.
How to Register: To attend, you must pre-register separately from your conference registration. Please note that you will NOT be able to register on-site for this event. The cost is $10.
Paul Wilbur Gala Concert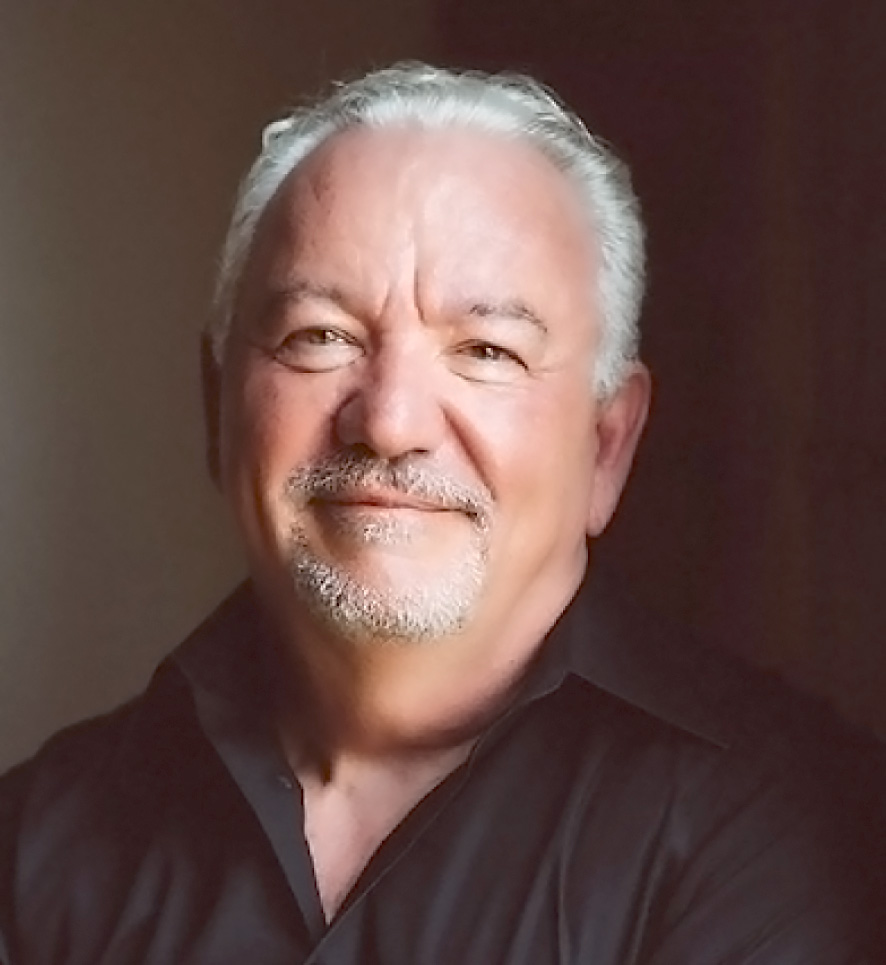 Paul WilburPlease join us for a powerful night of praise and worship with Paul Wilbur immediately following the Gala at 8pm. The concert is free of charge and is open to all conference attendees. Gala guests will be given priority seating.
Paul Wilbur is an internationally-acclaimed worship artist, song writer, speaker, and award-winning author.
Watch a video of Paul Wilbur leading "Let God Arise"
We Need You!
Watch this video -- a behind-the-scenes look at volunteers from one of our conferences.Thank you for considering this opportunity to serve during Aglow's 2017 Global Conference. There are many ways for you to volunteer your time and talent. Training and detailed information will be provided, therefore you are encouraged to serve in areas of interest, even if they are new to you. A successful Aglow conference requires many volunteers -- we need you to make our event a success. You will be blessed as you serve others.
Tips for obtaining a United States Visa
to Attend the 2017 Aglow Global Jubilee Conference
September 28 to October 1, 2017
In recent years, with the threat of terrorism in many nations of the world, obtaining visas to travel to the United States has become more difficult. U.S. Embassies around the world are given the responsibility of deciding who should, and who should not, be given permission to enter the United States. The U.S. State Department issues uniform guidelines for granting visas to each of its embassies. Looking for applicants who plan to stay in the United States, illegally, the U.S Embassy will carefully screen each applicant. Here are a few recommendations to help you through the process.
Start Early
You must have a new-style passport that can be read by a scanner. Your passport must be valid for at least six months after you return to your country.
The U.S. Embassy in each country may have a different procedure for obtaining a U.S. visa. Go to the U.S. Embassy in your country and request an application, together with instructions outlining the documents you will need to bring with you to the U.S. Embassy.
Fees vary by nation. Check with the U.S. Embassy in your nation for fees involved in obtaining a visa. Be aware that you may be required to pay a fee when you deliver your paperwork as well as when you go to the Embassy for your interview.
You must have necessary documents. You may need:
Proof of ownership of property
Bank statements
Savings accounts
Letter from employer (stating your job status and permission for leave of absence)
Airline and flight plans you will make once you have your visa (with proof of funds to purchase a roundtrip ticket)
And your letter of invitation from Aglow International to attend the conference.
Be sure to allow plenty of time to get your visa. You may need to return to the embassy more than once because of long lines.
It can take weeks or even months to get an appointment for an interview. If you apply too late, your appointment could be too late for your planned departure date.
Letters of invitation
For the 2017 Global conference, requests for letters of invitation will be honored for the following individuals:
Aglow leaders
Aglow advisorsd
Active Aglow members for at least one year
Spouses and youth of Aglow members
You must request your letter of invitation from your national Aglow leadership, early in the year. They will then forward your request to the Aglow Worldwide Headquarters.
The last date for sending letters of invitation from Aglow Headquarters will be August 1, 2017.
The letter of invitation prepared by Aglow International will state the person's relationship to Aglow, and the advantage to them in attending the conference.
ALL names requesting letters must be sent to the Aglow Worldwide Field Office by the national leader. The names and addresses must be typed and be the full name as it appears on the passport of the person requesting the letter.

The official last name of each person must be typed in ALL CAPITAL LETTERS so that Aglow headquarters staff can address the letter of invitation properly.


All prepared letters of invitation will be sent by color-scanned copy via email to either the Aglow national leader or to the individual receiving the letter. We will use this method for all letters of invitation unless we hear from you that this is not acceptable in your nation.
If the letter must be mailed or faxed, the national leader must specify the mailing address or fax number for each letter. Due to the high cost of FedEx or DHL, letters that must be mailed will be sent by First Class post. Make sure to plan accordingly.
No letters will be sent directly to the embassy. Embassies have informed us that letters get lost and do not get connected to the individual requesting a visa. If a letter addressed to the embassy is needed, a scanned color copy of the letter will be sent by e-mail to the individual for them to take to the embassy.
What the u.s. embassy will be looking for:
The embassy will assume that you are applying for a visa because you plan to stay in the United States. (There are thousands of visitors who defect annually to the U.S.)
What you must establish is that you will definitely return to your country. Such proof might be: your job, your property, your car, your business, your bank account showing your income, your ties to your children and husband, your ministry, etc. (Single people are often denied a visa to the United States.)
Do not try to schedule a "group" interview unless requested by the embassy. Each person must qualify on his/her own merits.
The interview
Be on time for your appointment.
Be certain you bring all the requested documents for the interviewer.
Tell them you have been with Aglow for _X_ number of years, and give your position of leadership or area of involvement.
Be informed. Know the name and address of the hotel where you will make reservations (after you have your visa). Know the dates of the conference and the city where it will be held. Be prepared to give the reasons why it is important for you to attend our conference. Know what you plan to gain (i.e. leadership training that you cannot get anywhere else; a world perspective on how to help the women of your country; and what, as an Aglow leader, you plan to benefit from this opportunity.)
A sincere and honest attitude for obtaining a visa will get the best results. Many people with wrong motives have used attending a U.S. conference as a way to enter the United States.
After the conference is over
We realize that you may want to spend time with friends or relatives in the U.S. after the conference.
PLEASE: Once you are in America, DO NOT OVERSTAY your time granted on your visa. Those who do so, (even by one day) and apply for a visa to visit the United States again, are often denied a new visa. If you keep your word, and return within the allowed time, your chances of getting a visa in the future is much greater.
If rules and regulations are not followed, the embassy will remember that you came by invitation of Aglow International, and may withhold future visas requested from legitimate Aglow leaders. Most U.S. Embassies keep a folder on Aglow International, and they will be reviewing it.
Thank you for carefully following these guidelines. God bless you as you seek to obtain your visa to travel to the U.S. to attend the 2017 Aglow Global Jubilee Conference, celebrating 50 years of Aglow.
The charity that we have selected this year is Mercy Mall. It is a ministry that has taken on the form of a free clothing and housewares boutique. Those who have fallen on hard times, or experienced an emergency such as a house fire, flood or another type of disaster may "shop" in their facility free of charge.
Mercy Mall has been providing suitcases filled with necessities to the released inmates at the Central Virginia Correctional Unit.This ministry is offered through the Chaplain at the correctional facility and the suitcases are filled by volunteers at Mercy Mall and delivered the morning of their release date! They are referred by social services and countless churches and case managers to supply gently used clothing, shoes, hygiene, household items and furniture to anyone who is unable to pay. Learn more
Items they have asked us to donate:
New women's athletic shoes
New women's packaged under garments
New full size toiletry items
New socks (all sizes)
Bring your gift to conference and let's bless this amazing ministry!
Registration options:
To register online for Aglow Tours in Richmond, VA please click on the following link: Richmond Discoveries
To register by mail send your completed registration form and check to Richmond Discoveries at the address below. Click here to download the form.
Richmond Discoveries
1701 Williamsburg Road
Richmond, VA 23231
You can also access Aglow Tours by going to the tour company's website at richmonddiscoveries.com and clicking on the Aglow Tours icon. This page will redirect you to a Aglow Tour page in which you will need to use the code: aglow17 to access registration.
Contact RICHMOND DISCOVERIES directly with any tour questions or concerns at (804) 222-8595 or by email at

This email address is being protected from spambots. You need JavaScript enabled to view it.

;
We look forward to sharing our region's rich historical and cultural heritage with you!
Register Online Register by Mail
Online registrations are non-refundable after August 21, but remaining available seats on each tour may be continue to be purchased online until September 21 or until the tour if filled.
Click on the links below for more information about each tour. Note: Tours will be picked up and dropped off on 5th street between Marshall and Broad Streets across from the Marriott Richmond Downtown hotel entrance.
Note: The September 26th Washington, DC Tour is sold out!
Tuesday - Thursday, September 26-28


Tours

Wednesday, September 27


11:30 AM
Registration Opens On-Site
9:00 AM
Global Council - For appointed national leadership i.e. National Directors, Coordinators, and Assistants.
1:00 PM
Global Summit - A time of vision casting and training geared toward leaders of all levels. Open to all conference attendees.
4:30 PM
Global Summit
7:30 PM
Global Prayer Leaders

Thursday, September 28


10:00 AM

Registration
10:00 AM

Market Place opens
10:00 AM

Gifts to the City opens

9:30 AM
Islam/Israel Seminar

7:00 PM
50th Anniversary Gala
8:30 PM
Paul Wilbur Concert

Friday, September 29


9:00 AM
Opening Session, Flag Parade - Jane Hansen Hoyt

12:30 PM
Transformation Share Partners Outreach
2:30 PM
War Room
4:30 PM
French Speaking Delegates Meeting

4:30 PM
Generations Meeting
7:30 PM
General Session, Guest Night - Barbara Yoder

Saturday, September 30


9:00 AM
General Session - Chuck Pierce

1:30 PM
US Regional Meetings
1:30 PM
International Regional Meetings
7:30 PM
General Session - Dutch Sheets


Sunday, October 1


9:00 AM
General Session - Graham Cooke