PROVIDENTIAL LEADERSHIP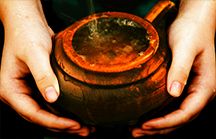 Peggy Noonan of the Wall Street Journal shared some interesting insights recently that really caught my attention. Think about the fact that, "In the past, when the world was in crisis there would be a 'cluster of geniuses,' men and women of the hour, that were in place and able to deal with the situations which had arisen, leading the world through the time of stress.
In the initial formation of America, there were men like Washington, Franklin, Madison, Hamilton, Monroe and others. At the time of World War II, there was Franklin D. Roosevelt, Winston Churchill, and Charles De Gaulle, the President of France. In the 1980's we saw John Paul II, Ronald Reagan, Margaret Thatcher, Lech Walesa and Vaclav Havel lead the world through crisis."
They were historic figures needed in historic circumstances. We are living in such a time now.